Four-time Paracanoe World Champion, Fernando Fernandes prepares for two great emotions: becoming the first wheelchair user to parachute alone in Brazil and debuting as host of "On the edge" on the 3rd of May.
The athlete, model and presenter lost the movement of his legs in a car accident in 2009. Character on the digital cover of GQ Brazil April, Fernandes outdid himself once again: proposing to be photographed standing, with the help of two orthoses.
"Even for me, looking at that scene and seeing myself standing up caused a shock, a positive surprise. 90 meters. It is a 'provocative moment'", comments Fernando Fernandes.
April's GQ Brasil hits newsstands starting this Tuesday (5th) and will be available to subscribers in a digital version via the Globo+ app (Android and iOS). The edition is on pre-sale, and can be purchased through the virtual store, with delivery to Greater São Paulo and the cities of Rio de Janeiro, Porto Alegre, Curitiba, Brasília and Campinas.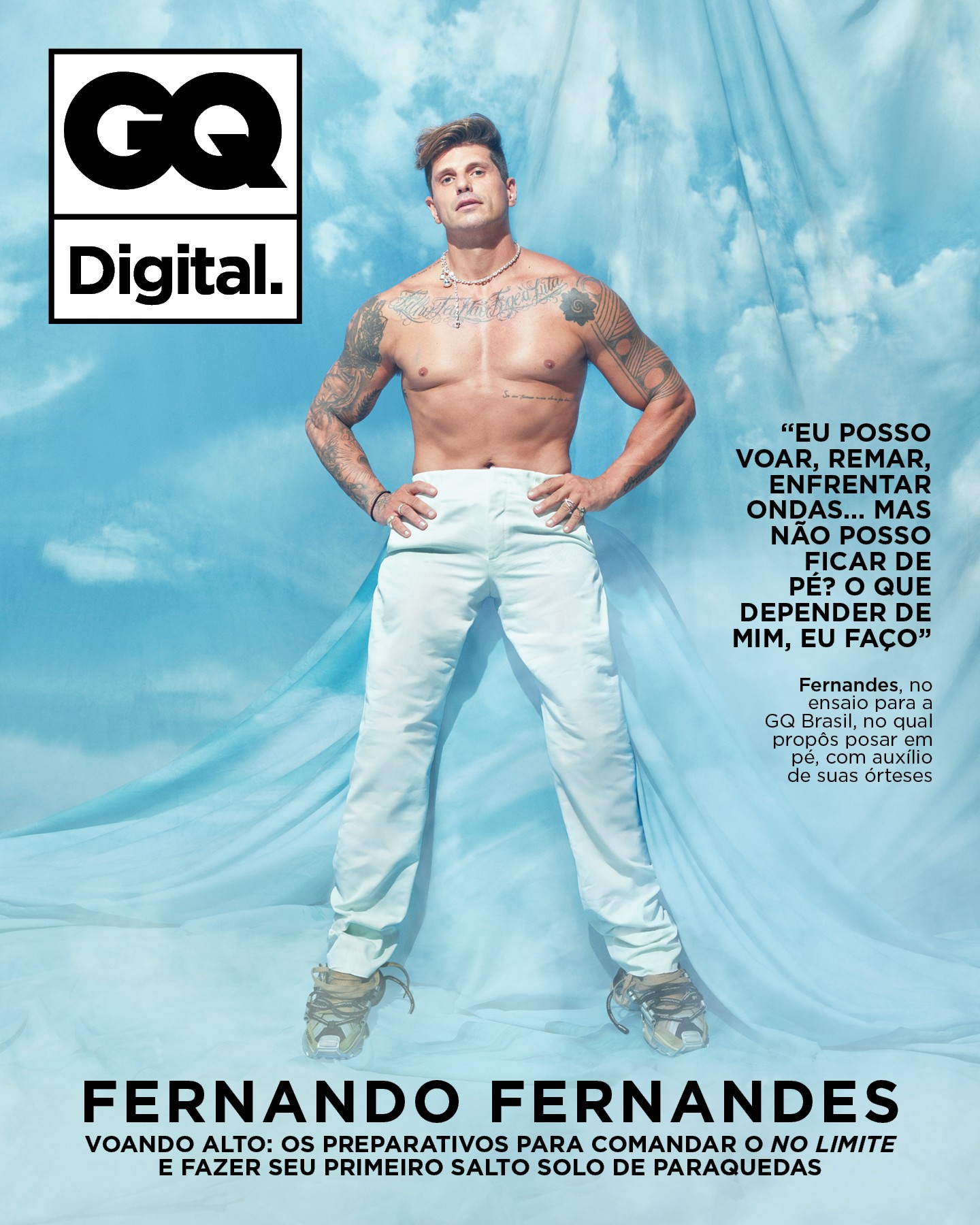 "When I stand up, a position in which they have rarely seen me, I am creating a reflection in people. Why am I still sitting today, after so long? How long will people in wheelchairs not be seen?"
On the edge
The athlete spoke to GQ Brazil about his expectations for the new "No Limite" and his path of overcoming.
"I was already a fan of 'No Limite' when Boninho (genre director, responsible for the program) called me. He was direct and straight: 'Do you want to present 'No Limite'?' I confess it was a scare. But I didn't think twice. times: 'Of course, obviously. I'm 'No Limite'", he said.
"The world tried to impose a limit on me. My injury, my disability and those paradigms of society tried to put me in a box as an invalid, incapable human being. Until I decided that I am the one who defines my limits", he recalls.
The new "No Limite" promises to take the adrenaline and the intensity of the competitions to the extreme. For Fernando Fernandes, his presence in front of reality is a reminder of overcoming.
"I think there are two major differences in this new edition. The first is that my presence, by itself, will already create a revitalization in the program. Perhaps this makes participants reflect before thinking about giving up on something. The other is that they will be unknown people. For them, the award means a lot. Necessity makes us strong", reflects the presenter.
.