This afternoon, the Regional Secretary for Tourism and Culture visited the exhibition by Teresa Gonçalves Lobo, which will be on display at the Legislative Assembly of Madeira until the end of July, underlining "the very positive impact" that the paintings of the Madeiran artist leave on the historic building. "All these works work exceptionally well in this space. It is a building that has a very large and unavoidable historical dimension in the regional reality, and that coexists with this exhibition in almost complete harmony", said Eduardo Jesus, reinforcing "the very strong cultural message" left by the exhibition in the Madeiran Parliament.
The official was guided by Teresa Gonçalves Lobo, who explained the inspiration and techniques used in each painting, and by the Vice-President of the Legislative Assembly of Madeira, Rubina Leal.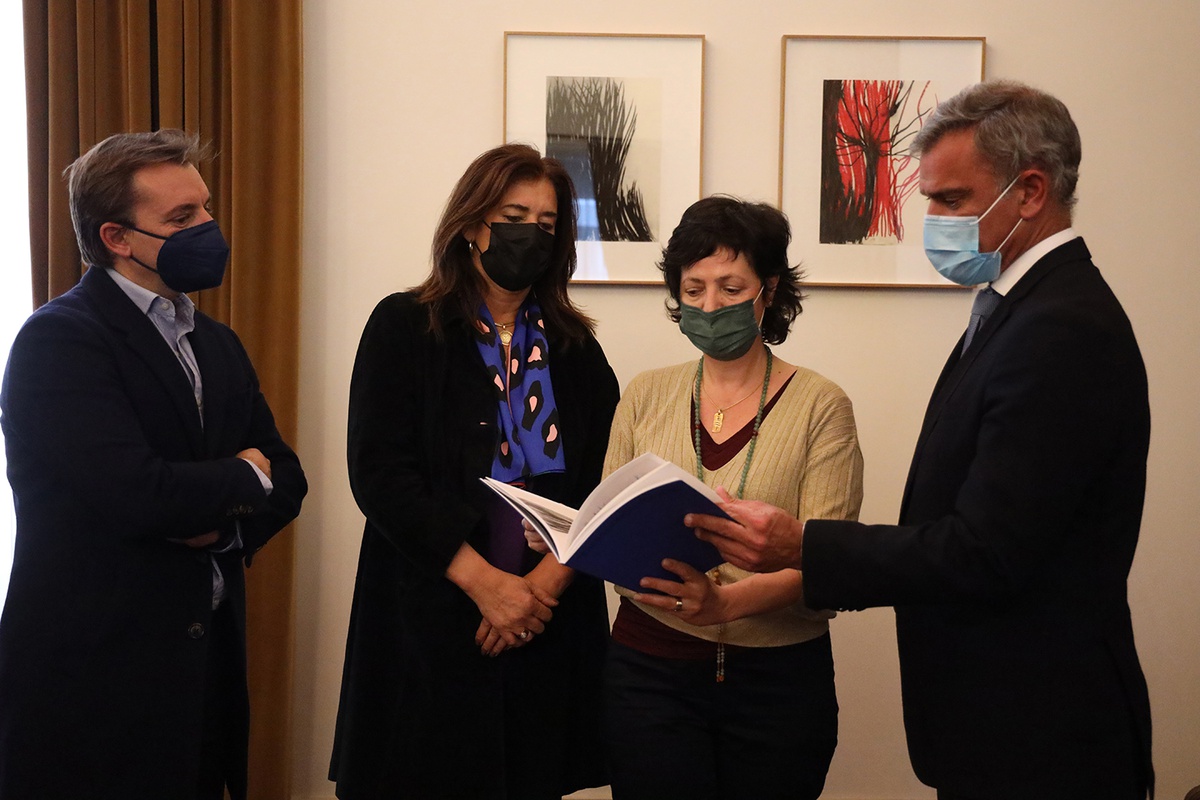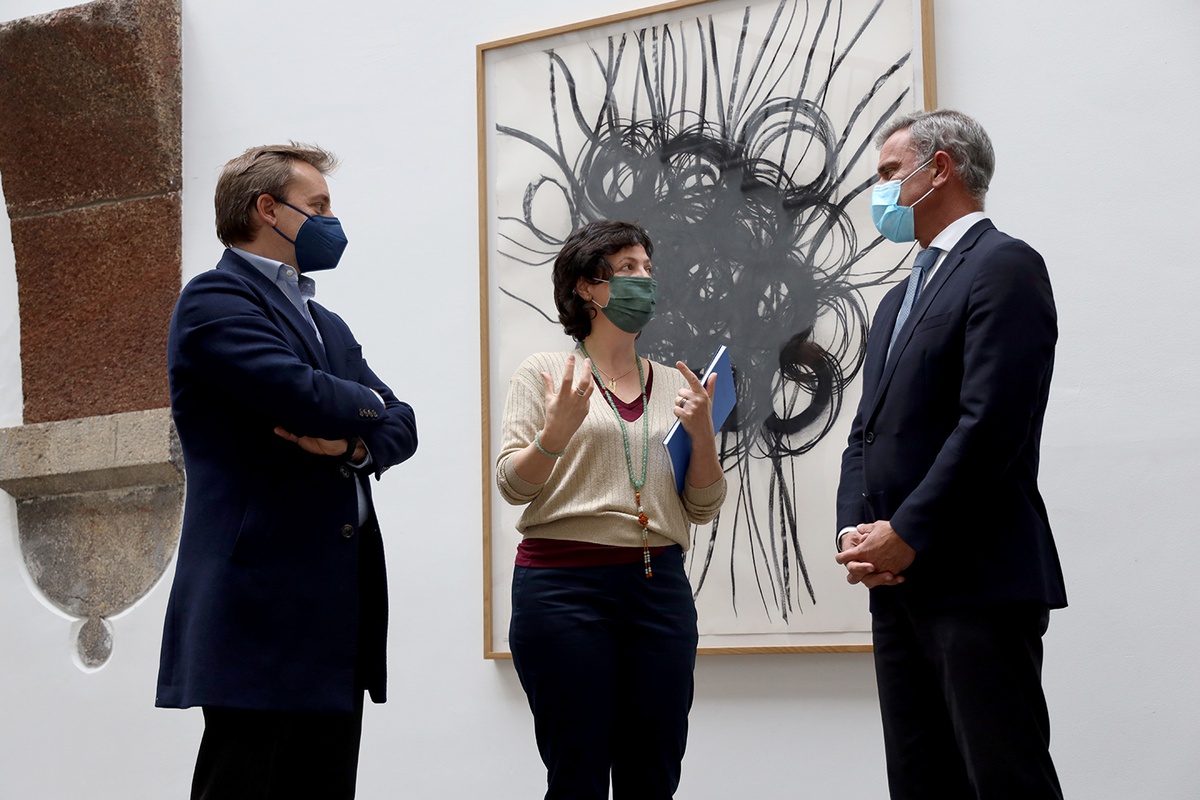 Comprising about two dozen works, the exhibition is spread across several spaces of the Legislative Assembly of Madeira and is based on an intense conceptual narrative of lines and spots that dialogue with each other. Some of the drawings were made with charcoal from trees burned in fires that devastated the mountains of Madeira.
Teresa Gonçalves Lobo was born in Funchal, in 1968, and has built a consistent artistic career, exhibiting regularly in galleries and museums in Portugal, England, France, Russia, Austria and Spain, revealing herself for the first time in the Madeiran Parliament.
The exhibition "Da Raiz ao Núcleo" can be visited at the Legislative Assembly of Madeira, from Monday to Friday, from 9 am to 6 pm, until July 31, 2022.
Cultural Offer is back in the Region
Eduardo Jesus added that "after the pandemic, it was possible to reorganize the entire cultural offer, both in terms of programming by the Regional Directorate for Culture (DRC), and in terms of support for associations, groups and collectivities." He highlighted the "exceptional dynamics" that culture has been experiencing this past year, in Madeira, through a "very vast cultural offer" and with "multiple choices", both for residents and for national and foreign tourists, which visit.
The Regional Secretary for Tourism and Culture gave as an example the Commemoration of the Centenary of the Death of Blessed Carlos. "Based on a historical fact, and through culture, it was possible to mark this ephemeris and make this ephemeris a moment of evocation of the person, and the meaning it had". The invited artists had the opportunity to "express the interpretation of the historical component and the human dimension, through the creation that was evident in the exhibitions that are taking place", concluding that the objective of the Madeiran executive is also "to create conditions so that from the culture is promoted more culture".
.