O Chico Mendes Institute for Biodiversity Conservation (ICMBio) signed, this Wednesday (6), with the National Bank for Economic and Social Development (BNDES) a technical cooperation agreement to carry out studies on the feasibility of concessions for Payment for Environmental Services (PSA) and carbon credits. in Forest Conservation Units.
According to BNDESthe model is unprecedented in the country and represents a pioneering step towards transforming forest conservation into a profitable activity for the local population.
O Minister of the Environment, Joaquim Leite, explained that the agreement gives the government the concession opportunity for preservation. "This means granting concessions to someone who will protect, who will conserve that area and thus manage to generate carbon credits from native forests within the Floresta+Carbon program and, in this way, remunerate this activity of protecting and conserving native forests."

The Forest+Carbon Program provides for the generation of carbon credits through the conservation and recovery of native vegetation, in addition to generating alternative income for Brazilians living in the Amazon and other biomes.
"This is a good option for the concession of national parks. Where there is still no visitation, you can do conservation. In addition, of course, to sustainable forest management. It is the federal government bringing solutions to the entrepreneur who wants to help protect national parks", added Leite.
two steps
The project will be carried out in two stages. In the first phase, it foresees an in-depth study of the Brazilian legal framework regarding these services and the feasibility of this concession model.
In the second phase, three potential concession projects will be structured for the protection and regeneration of six conservation units (UCs) in the Amazon, covering an area of ​​over 1.7 million hectares.
The intention of the ministry and the BNDES is to use these concessions by PSA in the conservation of the Amazon and in the socioeconomic development of local populations, bringing direct investments to the territory and remunerating those who protect the environment the most.
Also participating in the ceremony were the presidents of BNDES, Gustavo Montezano, and of ICMBio, Marcos Simanovic.
See too
Justice
MPT sues family that kept woman in a situation analogous to slavery for 50 years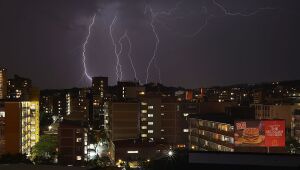 Electricity
More than 157 thousand lightning struck Pernambuco in 2022; check security guidelines