Taís Farias
April 1, 2022 – 3:57 pm
Created in 1999, the venue that once took the names of Credicard Hall, Citibank Hall and Unimed Hall will open its doors again. The forecast is for the resumption to take place in May. From now on, the space will be called Vibra São Paulo. This Friday, April 1st, Opus Entretenimento, the new administrator of the venue, announced the naming rights contract with Vibra, an energy company ex-BR Distribuidora.
In March of last year, T4F, then responsible for the space, announced the closing of the venue. In a statement, at the time, the company regretted the closure, which is directly related to the impact of the Covid-19 pandemic and restrictions on the culture and entertainment industry. With the move, T4F's headquarters, which was in Unimed Hall, was transferred to Teatro Renault, also in São Paulo.
related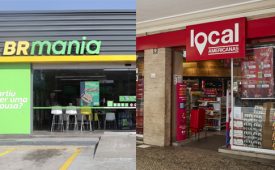 Americanas and Vibra join in the convenience market
With the agreement, Vibra wants to demarcate its support for culture and definitively present its new corporate brand to the public. In August 2021, BR Distribuidora underwent a rebranding process and adopted the name Vibra Energia. "It's a matter of repositioning new ambitions, expanding and embracing a new business moment looking at other things, including other ways of providing and originating energy in a broader way than we've seen until then – it was basically liquid fuel: gasoline , ethanol, diesel and lubricants", said Leonardo de Castro Burgos, Vibra Energia's Director of New Business Development and Marketing, in an interview with Medium & Message In this ocasion.
The company also intends to take advantage of the space to activate Premmia, a loyalty program for Petrobras gas stations. Premmia customers will have benefits such as discounts of up to 50% on tickets, advance sales and exclusive admission. Over its 23 years of existence, some brands have already named the space for concerts with a capacity for seven thousand people. The show house was born as Credicard Hall and remained with the card brand for 14 years. In 2013, Citibank took over the naming rights contract and remained until 2018, when Credicard re-named the space. The most recent move took place in 2019, when Unimed took over the contract and started to name the space.