At the Pinacoteca the exhibition "The pleasure of giving up" by the artist Nariz Coletivo
Published on 07/13/2022 at 11:32 am
In an initiative of the Culture Management Unit (UGC), this Thursday (14), at 19:00, with free admission, at the Pinacoteca Municipal Diógenes Duarte Paes, the vernissage of the exhibition "The pleasure of giving up", by the visual artist Nariz Coletivo (Victor Canela), this being his first solo show and which will be open to the public until August 14th.
"The pleasure of giving up" is one of the projects selected by the public notice launched earlier this year by Fundação Casa da Cultura, for the 2022 season of Visual Arts at IV Expoartes at Centro Jundiaiense de Cultura, the building that houses the Pinacoteca.
The show brings together a retrospective of the artist's works that orbit between collage, drawing, painting and an installation in an open studio format. In his research, the artist proposes a reflection on the hyperabundance of images in contemporary times: this saturated space-time, in which the boundaries between life and art, mass culture and erudite, personal and political culture are constantly blurred. Presented in the form of a mosaic, the exhibition is also mediated by the chromatic work through works ranging from black and white, to a series of emphatically colored collages, evoking the colors of the rainbow.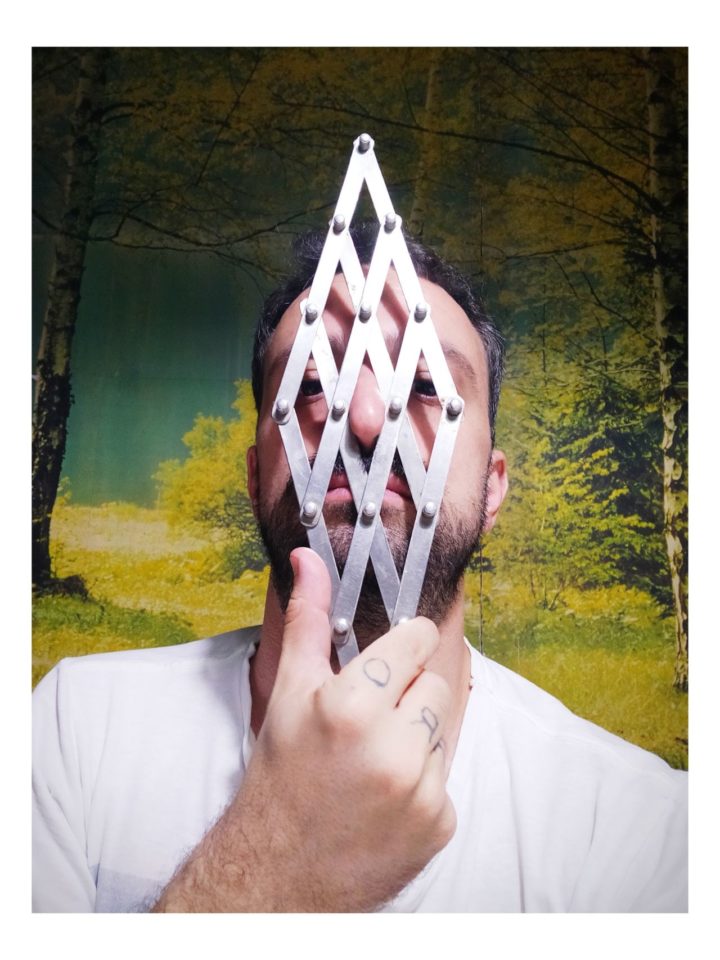 Along with the set of works, throughout the exhibition, the artist also presents the "Site-Specific Variation Project", which will occupy one of the Pinacoteca's galleries with a studio, open to visitors, producing works in larger formats.
The artist
Nariz Coletivo, is from Jundiaiense, visual artist, screenwriter and educator. Graduated in Audiovisual from the Federal University of São Carlos, he also attended a BA in Visual Arts at Unesp. Over the last 12 years, as a screenwriter, he has created content for Discovery Kids, Boomerang, Cartoon Network, Nickelodeon, Canal Futura, TV Escola, MTV and EBC-TV Brasil, in addition to several production companies in SP, RJ, GO and MA. As an educator, he has taught scripting, visual arts and comics courses in several museums and cultural centers, such as Escola do MASP, MIS-SP, Sesc-SP and universities such as USP, Unesp, Unicamp and UFSCar.
The public will be able to visit the exhibition "The pleasure of giving up", from Tuesday to Sunday, always from 10 am to 5 pm. The Pinacoteca is located at Rua Barão de Jundiaí, 109, Centro. More information 4586.2326.
Press office
Photos: PMJ Photographers/Disclosure
Original link: https://jundiai.sp.gov.br/noticias/2022/07/13/na-pinacoteca-a-exposicao-o-prazer-de-desistir-do-artista-nariz-coletivo/
Download the photos of this news in the original resolution