Campo Grande, MS) – Crowded auditorium, with the presence of directors of clubs, associations and federations, athletes, coaches, referees and other members of the sports community. This was the meeting promoted by the Secretary of State for Tourism, Sports, Culture and Citizenship (Setescc) and the Sports and Leisure Foundation (Fundesporte), this Friday (27), at Bioparque Pantanal, in Campo Grande, to present the new organizational structure and guidelines that will guide the administration of sport in Mato Grosso do Sul in the coming years.
On the agenda, the forms of support that the State Government will carry out to the entities that develop sport in the state, forwarding of agreements and partnerships for the organization of events, procedures that involve the public call notices, of the Bolsa Atleta and Bolsa Técnico were detailed. , and the MS Sports School Program (Prodesc).
The preliminary calendar of Fundesporte events was also disclosed at the meeting, which this year will feature the return of the Mato Grosso do Sul Open Games (JAMS) and the Indigenous Games, in addition to hosting national and international competitions, such as the Futsal Super Cup , Beach Volleyball Open, Copa Brasil de Paracanoagem and Brazil Tour 2023 – Off-Road Sport Circuit.
"We established a very broad public policy in the sport of Mato Grosso do Sul and, at this meeting, we had the opportunity to present to the clubs and federations the criteria and procedures for raising funds, for signing an agreement, requesting support and how public notices will be established. of promotion. We seek to clarify this new organization to ensure access for the entire sports community to what the State Government has to offer", stresses the Secretary of State for Tourism, Sport, Culture and Citizenship, Marcelo Ferreira Miranda.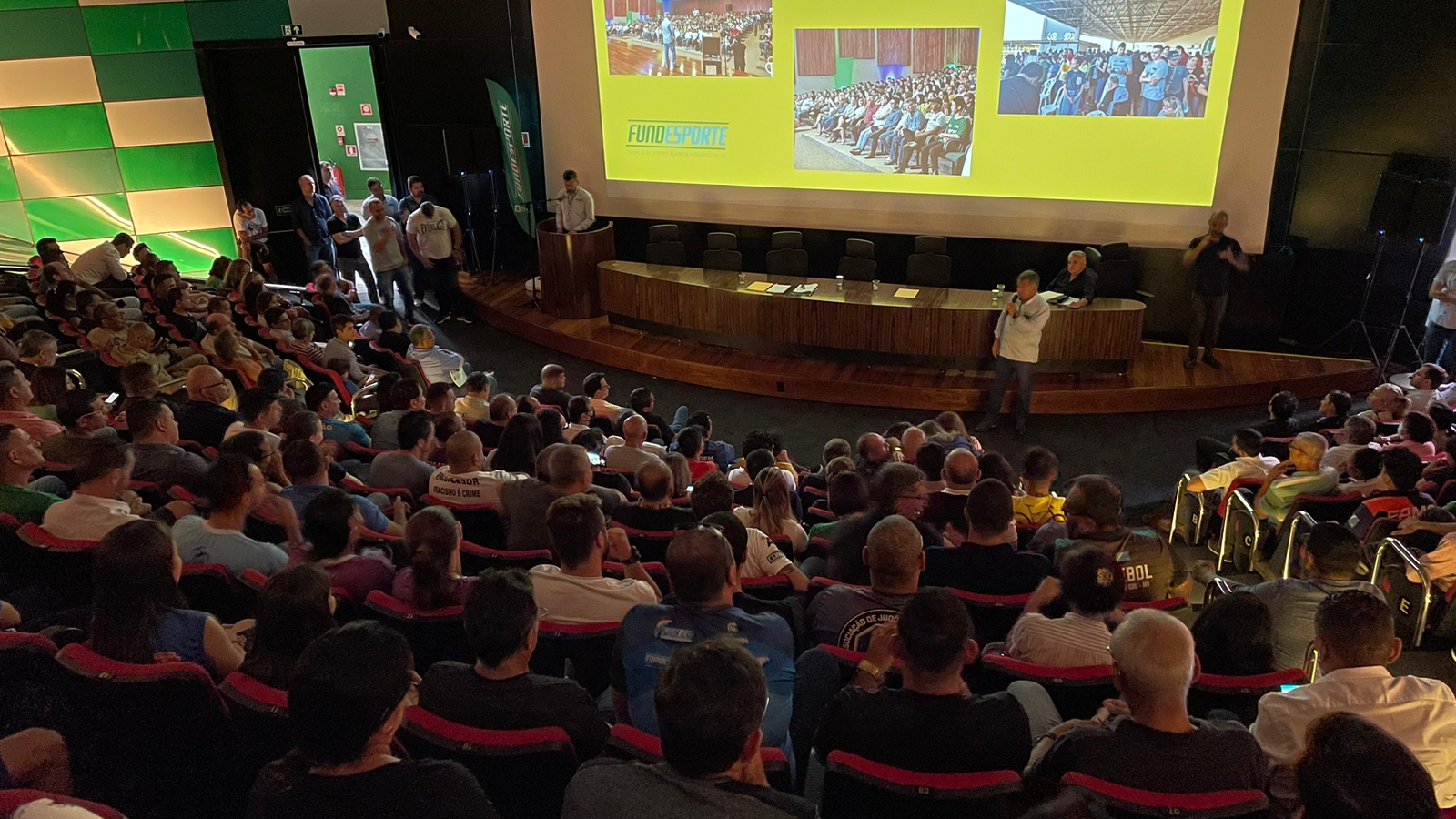 The interim director-president of Fundesporte, Silvio Lobo Filho, highlights the commitment to provide sports managers with knowledge about procedural procedures. "We've had all this experience over the past eight years and the objective was to make as clear as possible the procedural steps that will permeate the public notices for promotion, requests for support, not to mention the planning for sport in Mato Grosso do Sul in its various forms, from initiation, experience, to high performance".
Text and photos: Lucas Castro – Mato Grosso do Sul Sports and Leisure Foundation (Fundesporte)